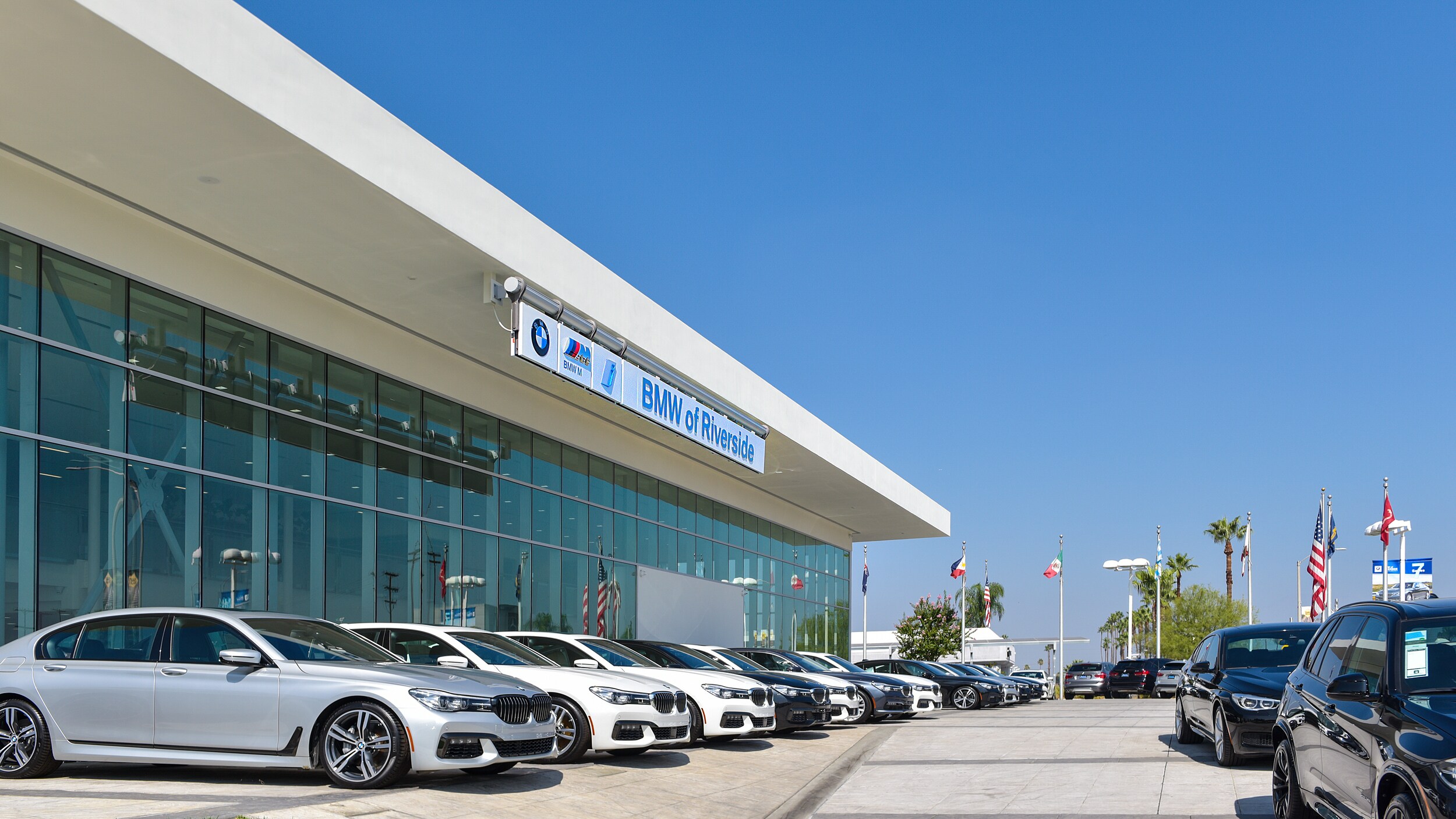 Directions from Upland to BMW of Riverside
Peaceful yet vibrant, Upland offers the perfect blend of relaxation and excitement. This friendly community is home to a gorgeous monument known as the Madonna of the Trail. Whether you intend on checking out this stunning work of art or hitting up the Mountain Plaza for a shopping trip, you'll need a reliable vehicle to get you from one destination to the next. With a quick visit to nearby BMW of Riverside, you can find a car or SUV you adore.
If you're shopping for a dependable and forceful sedan that will deliver behind-the-wheel thrills with nimble handling, look no further than the 2022 BMW 330i. Adventure is within reach when driving the 2022 BMW X1, which brings a premium feel to the crossover concept but is also practical for recreational pursuits. No matter your personal preferences, you'll take pride in your vehicle.
An easy drive will take you from Upland to BMW of Riverside.
Get on I-10 E and continue until you reach exit 58B.
Merge onto I-15 S towards San Diego.
Get on the right lane and take exit 106.
Merge onto CA-60 E.
Take exit 42 and stay in the right lane.
Take a right on Mission Boulevard.
Continue as Mission Boulevard becomes Van Buren Boulevard.
Turn left at Arlington Avenue.
Turn right onto Adams Street.
Turn right onto Autobahn Court.
Take another two right turns.
BMW of Riverside will be on your left.
The sales department at BMW of Riverside can offer extensive feedback to ensure that you find a vehicle that meets your unique needs. Call (888) 713-6529 to arrange for a test drive. Otherwise, you're welcome to chat with our service staff at (877) 744-4269 and get scheduled for a repair or regular maintenance for your current vehicle. Call the parts department at (888) 713-6529 to learn how you can upgrade your ride with the right parts. When you visit, you'll be impressed by the attentive service, as well as the delicious cookies and coffee in the waiting area.
A brief drive from Upland to BMW of Riverside could be all that stands between you and your dream vehicle. Reach out today and see how we can make that dream a reality by getting you behind the wheel for a test drive.