BMW Oil Change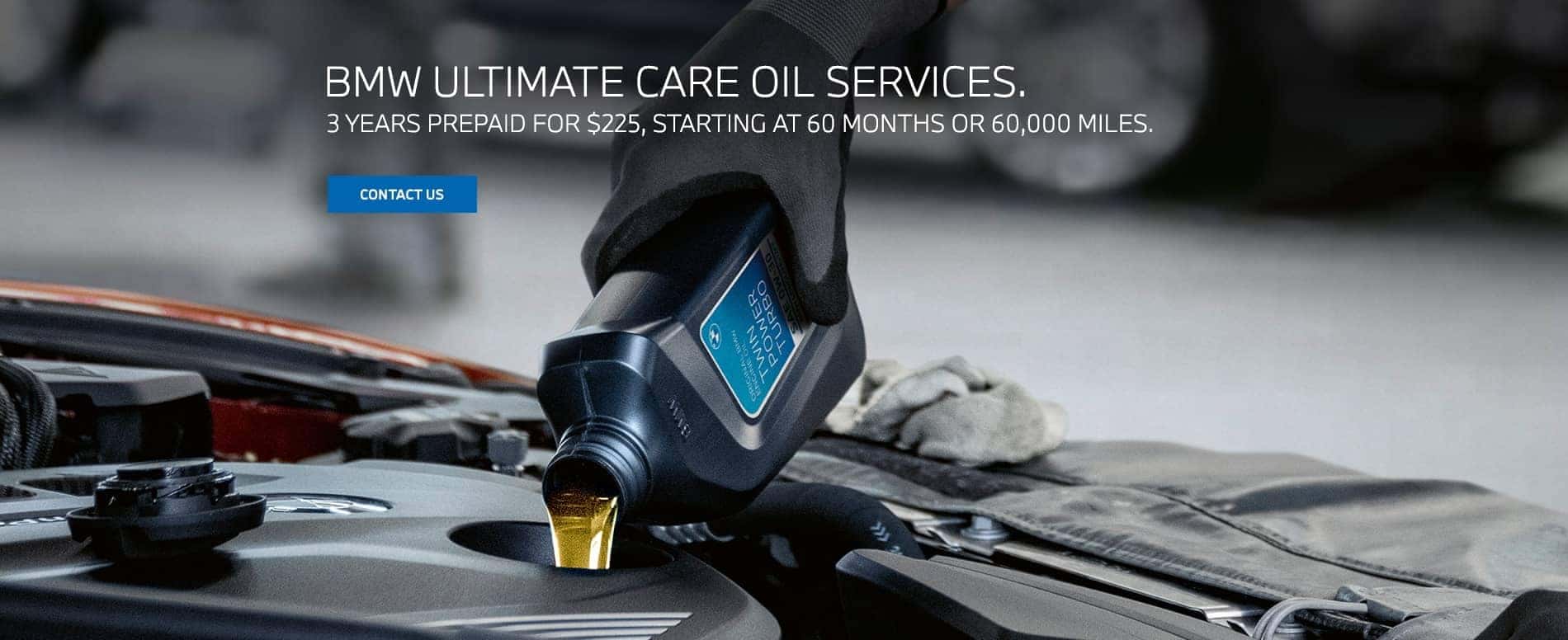 This plan is available on BMW vehicles older than 60 months OR with at least 60,000 miles*.
This maintenance plan can be purchased as soon as the 1st day following the 60-month period or as soon as the car reaches 60,000 miles.
Coverage Details:
Certain restrictions and conditions apply.
Only includes oil service (oil and filter). Standard scope is not included.
Fully transferable – coverage stays on the vehicle
3-year coverage period from enrollment date with no mileage restriction
Can be purchased multiple times in a vehicle's life.
Vehicles can begin utilizing the oil only service immediately after the coverage is purchased and active.
TO ENROLL PLEASE CONTACT
Gianna Pancucci, Aftersales & Warranty Specialist
951.373.5134 • [email protected]
The BMW Ultimate Care Oil Services plan includes unlimited oil and filter changes for three years for $225.00 plus taxes and disposal fees where applicable.
Unlimited oil services included are based upon the associated BMW vehicle Condition Based Service (CBS) system. Available for all BMW vehicles that have reached 60 months or 60,000 miles but have not yet exceeded 240 months / 20 years and have no current Ultimate Care+ coverage. Plan is also available for purchase once BMW vehicle has reached 54 months and has current BMW Ultimate Care Scheduled or BMW Ultimate Care+2 coverage
All work is carried out by BMW Trained Technicians using Original BMW Parts, which come with a BMW two-year unlimited mileage limited warranty. Warranty repairs do not constitute an extension of the original limited warranty period for a vehicle or part thereof. SEE DEALER FOR COMPLETE DETAILS.